THE MARIPOSA PROGRAM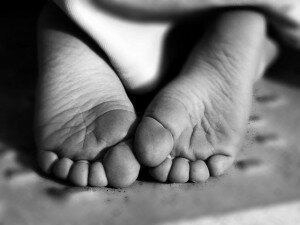 THRIVE provides financial assistance to young adults who are pursuing fertility preservation services due to the possibility of becoming infertile as a result of cancer treatments such as surgery, radiation therapy, and chemotherapy. Our goal is to effectively reduce the out–of–pocket expenses young adults may incur resulting from these procedures.
Launched in 2007, THRIVE's Mariposa Program provides direct financial assistance to young adults pursuing fertility preservation necessitated by a recent cancer diagnosis or treatment. Qualified applicants are eligible to receive financial stipends to help defray the cost of fertility preservation procedures.
To achieve this need, we assist young adults with embryo preservation, oocyte preservation and sperm banking.
THRIVE, through its relationships with community partners, continually updates its records regarding the current costs of the covered procedures and considers this information in determining award amounts.
ELIGIBILITY
Mariposa Program applicants should:
Be a U.S. citizen or permanent resident,
Be between age 18 and 40,
Reside in Central Texas region
Have an annual household income of less than $100,000, if single, or $120,000, if married.
Have been denied by an insurance carrier to cover the costs of fertility preservation
Applicants should also have been diagnosed with cancer. They should have received a treatment plan that presents a risk of infertility, as diagnosed by an oncologist, and medical professionals (an endocrinologist and an oncologist) must determine that fertility treatments will not affect treatment success. Finally, eligible Mariposa Program applicants must be without insurance that will cover fertility treatments. Please note that we do not provide this service to individuals outside the Central Texas region at this time.
WHAT'S COVERED?
The Mariposa Program covers the following procedures:
WOMEN
The Mariposa Program helps to reduce the cost of egg and embryo freezing and retrieval procedures. THRIVE provides financial assistance for each of these services. The money can be applied to surgical procedures, laboratory services, and patient consultation. Please see the Mariposa Program application (pdf) for further details.
MEN
The Mariposa Program helps reduce the cost of sperm banking and provides financial assistance for these services.
STORAGE FEES
THRIVE covers the cost of storing eggs, embryos, or sperm for one year, provided the maximum financial compensation is not exceeded.